Exhibitions
HOTEL HOTEL PROJECT SERIES
While making Hotel Hotel we met lots of people making and thinking good things. Over time they became friends. We started an exhibition program where we presented the work of our friends. Over time this has grown into an annual exhibitions program that comes together to explore the human experience through the lens of local identity, objects and their meaning; the natural and built world; design experimentation and artisanal making. Our program is still made in partnership with old friends and co-conspirators but also emerging local artists (often self-taught and misunderstood). We also curate our own shows seeded from our current curiosities and thinking. Most exhibitions are installed in our own Nishi Gallery located in the gardens out the back of the hotel.
Swarm Trap, Nishi Gallery, 2016
Collaborators: Beci Orpin, Ben Blakebrough, Charlie Lawler, Field Experiments, Honey Fingers, John Arvanitis, Madeleine Mills, MANY MANY, Nic Dowse, Nicholas Ashby, René Mancuso, Shauna Toohey, SIBLING, Soft Baroque, Wona Bae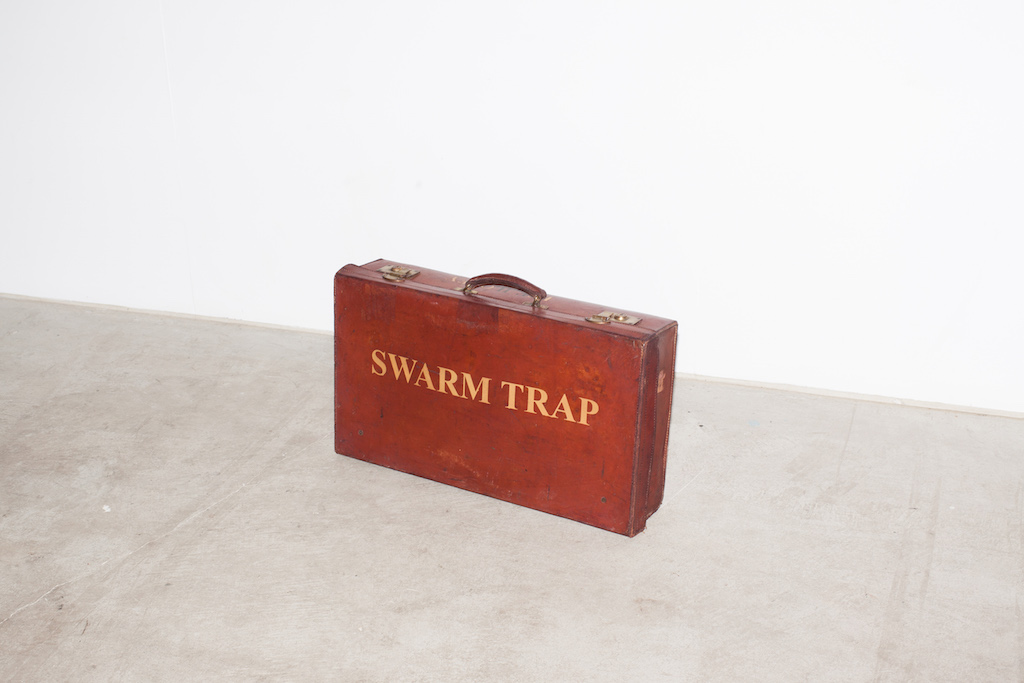 'Swarm Trap' was an exhibition of conceptual and functional architectural objects made for one of the planet's more important species – bees.
Swarm traps are safe houses for bees – small man-made structures designed to give bees refuge when they swarm seasonally, looking for a new home.
Swarming is the natural reproductive process of the European honey bee (Apis mellifera) super-organism. The goal of a swarm of bees is to establish a new colony in a new home. The queen bee leaves the hive with about half of the worker bees, her daughters, swarming around her. Meanwhile, in the hive they left behind, a newly hatched queen is born and the cycle of life continues.
The goal of a swarm trap is to catch swarms before the bees set up shop in an inappropriate place and the pest exterminator is called in. Catching a swarm encourages sustainable, backyard beekeeping – and the more bees under loving management in backyards the better these precious pollinators will be positioned to handle the looming threat of the varroa mite (Varroa destructor) and Colony Collapse Disorder (CCD). Australia is currently varroa- and CCD-free. Here, we are experiencing a golden age of beekeeping.
The 12 objects exhibited are tributes to this good fortune, to honey bees and to sustainable, small-scale beekeeping. At the close of this exhibition the traps were installed out in the bush city and suburbs as working traps with ongoing documentation underway.
Swarm Trap was curated by Honey Fingers and MANY MANY and presented by Hotel Hotel.
Coincidences, Nishi Gallery, 2017
Collaborators: Brett Boardman, Dianna Snape, Earl Carter, Erieta Attali, John Gollings, John Wardle Architects, Kristoffer Paulsen, Max Creasy, Peter Bennetts, Peter Hyatt, Peter Kennedy., Sam Noonan, Shannon McGrath, Sharyn Cairns, Trevor Mein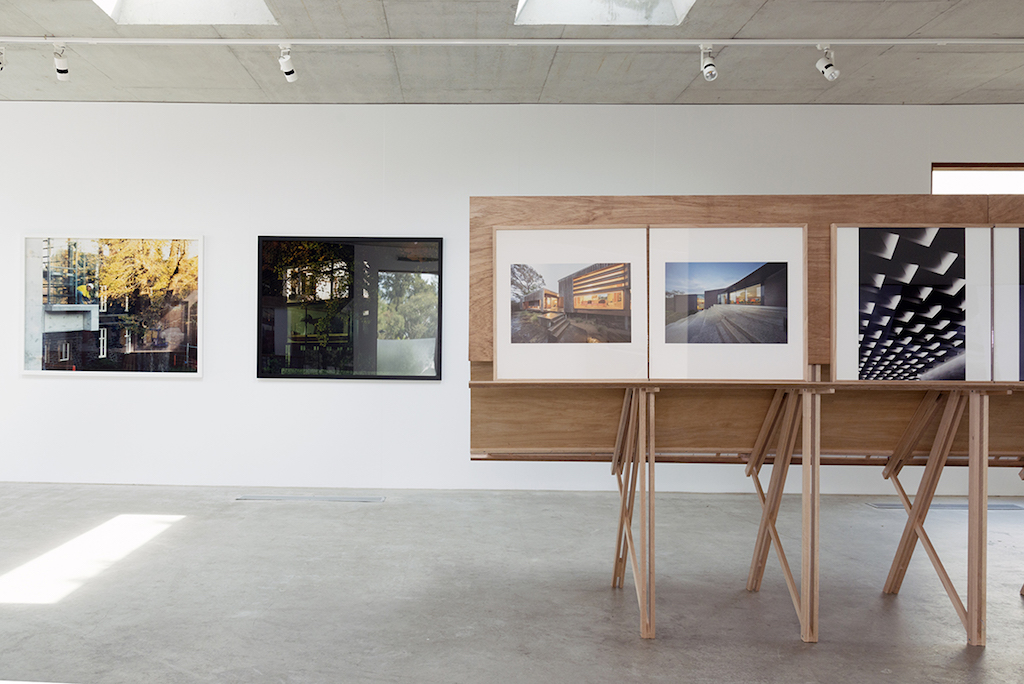 'Coincidences' was an exploration of the work of John Wardle Architects (JWA) carried out by a series of prominent architectural photographers and artist, Peter Kennedy. This exhibition interrogates the boundaries between public and private spaces. Can a foyer have the intimacy of a living room? How might a house have the civic atmosphere of a university hall? Photographers each visited two JWA buildings and took a single image of each site. The images are presented as a pair; thus drawing out points of commonality, 'coincidences', across seemingly unconnected architectural contexts.
Installed in the Nishi1'Nishi' means 'west' in Japanese.It also relates to the last of three buildings built at the NewActon precinct: Nishi Commercial, Nishi Residential and Nishi Hotel Cinema Retail. Gallery the exhibition was presented by Hotel Hotel as part of our ongoing study of public and private realms and the ephemeral borders that connect and divide them.
Perfect Imperfect, Nishi Gallery, 2016
Collaborators: Adam Železný, Alana Wilson, Alison Coates, Don Cameron, Dove Drury Hornbuckle, Glen Probstel, Guy Keulemans, Harriet Goodall, Hiroko Takeda, Jacqui Fink, James Shaw, John Wardle, Julian Watts, Karen McCartney, Keiko Narahashi, Luc D'Hanis, Marjan Van Aubel, Martyn Thompson, Mr Finch, Nectar Efkarpidis, Nicholas Jones, Sharyn Cairns, Simon Hasan, Sofie Lachaert, Tracey Muirhead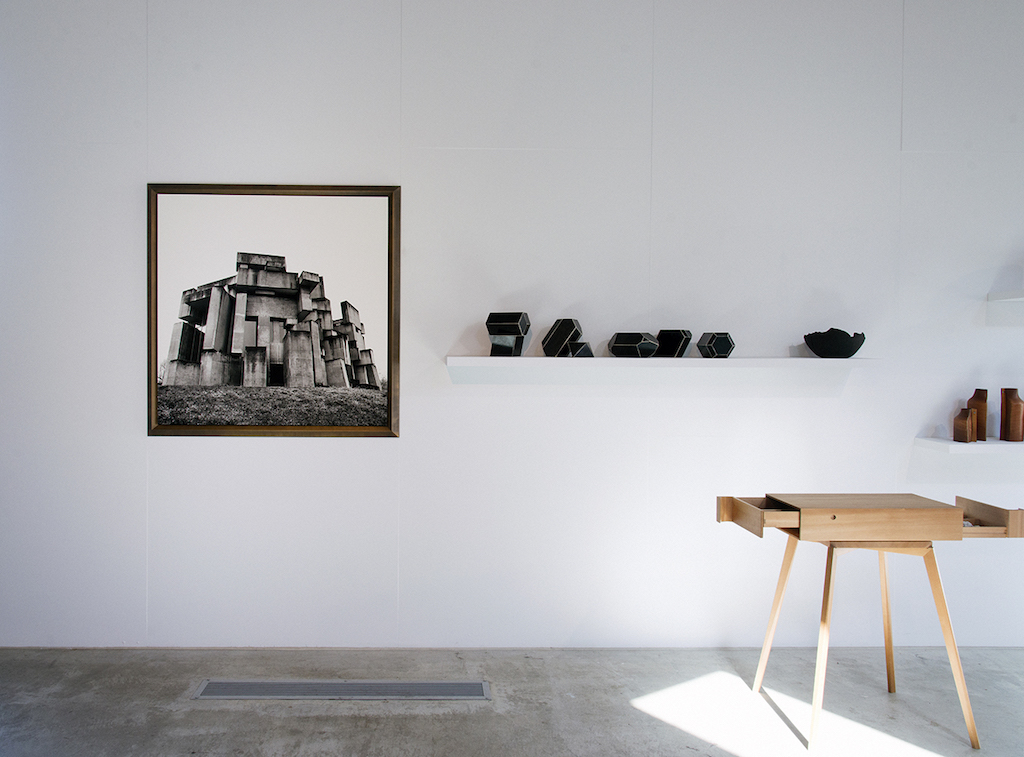 'Perfect Imperfect' was an exhibition of perfectly imperfect objects collected from around the world, curated by Karen McCartney, Sharyn Cairns and Glen Proebstel in collaboration with Hotel Hotel.
The exhibition, installed at the Nishi Gallery, sprung from the pages, and launched, a new book by the same name by Karen McCartney with photography by Sharyn Cairns and styling by Glen Proebstel, published by Murdoch Books.
'Perfect Imperfect' brought together contemporary design with well-worn objects to explore the established aesthetic of wabi-sabi from a new standpoint where craftspeople, designers and artists are combining handmade processes with new technologies for making. It explored concepts of mutability, ugliness, the unfinished and incomplete, irregularity, serendipity, weathering and decay, tranquility, modesty and contrast. It celebrated objects imbued with these values – their humanity, their poetry, their honesty.
'Perfect Imperfect' included more than 30 ceramics, art and sculptural pieces, textiles, photography and found objects to form one cohesive study of imperfection, highlighting the beauty of accident, age and patina.